Why is Auditing Essential for Companies in Hong Kong?
The Significance of Auditing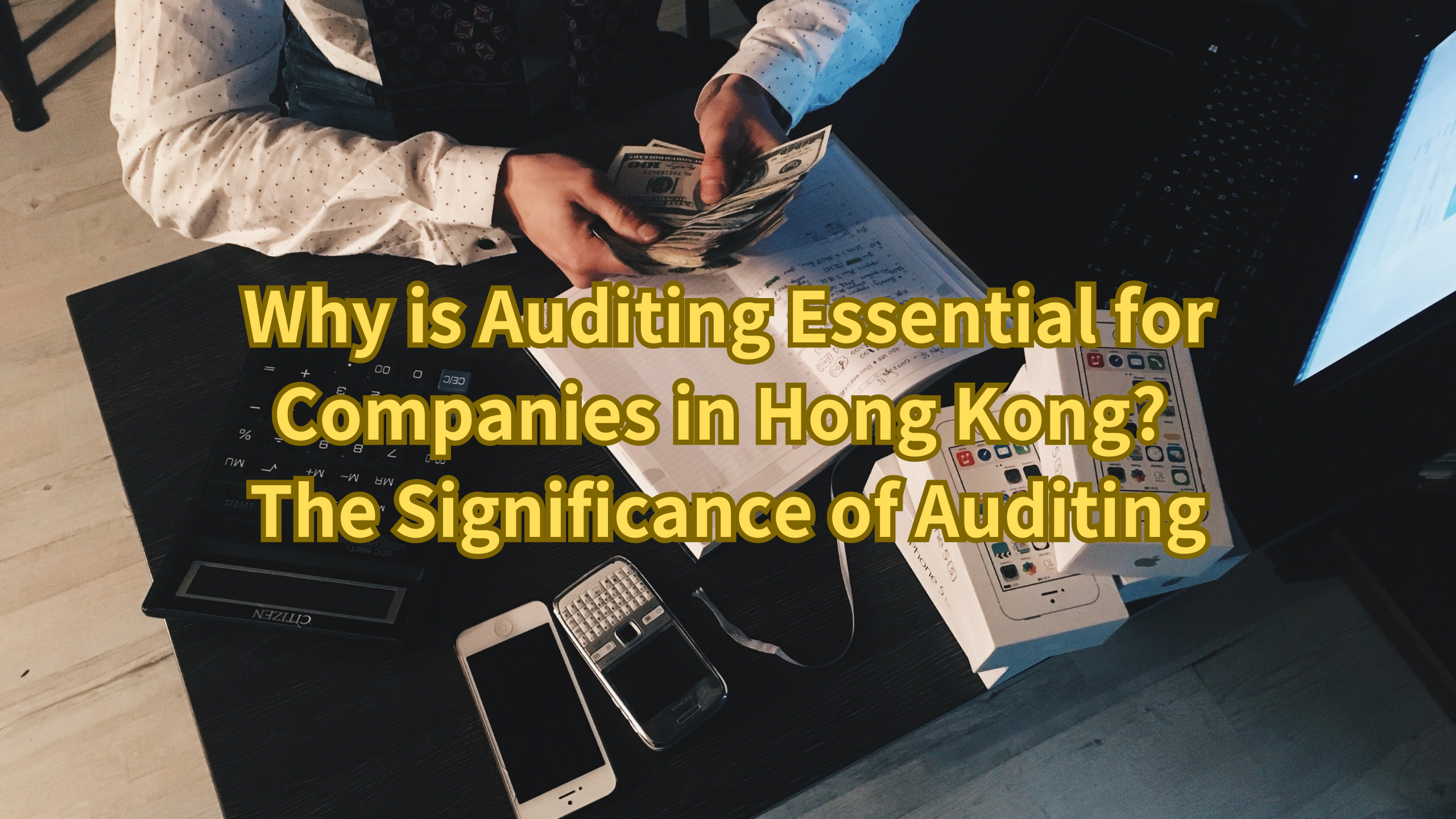 Auditing is a highly crucial practice, especially for limited companies. It plays an indispensable role in enhancing financial planning, strengthening internal management, optimizing taxation, and elevating a company's brand image. It is a pivotal aspect for the overall development of a company.
The Importance of Auditing in Hong Kong
In Hong Kong, the importance of auditing manifests in various aspects:
1. Legal Requirement: According to the "Companies Ordinance" in Hong Kong, all limited companies are mandated to undergo auditing to ensure the legality of their financial operations.
2. Corporate Reputation: Auditing aids in boosting a company's credibility, increasing external trust and confidence, consequently enhancing the company's brand image and competitiveness.
3. Risk Management: Auditing reveals potential risks a company might face, facilitating the establishment of risk control mechanisms to minimize the impact of risks on the company.
4. Financial Management: Auditing assists companies in more effectively managing funds, ensuring the safe and rational use of financial resources.
The Benefits of Auditing for Companies
The assistance provided by auditing to companies is primarily manifested in the following aspects:
1. Enhancing Financial Legitimacy: Auditing reveals the true financial situation of the company, increasing financial credibility and reducing financial risks.
2. Risk Control: Through auditing, companies can identify and address risk issues, enhance risk control capabilities, and safeguard the long-term development of the company.
3. Strengthening Internal Management: Auditing can uncover internal management issues, help companies pinpoint problems, improve management, and elevate internal management levels.
4. Elevating Company Image: Auditing contributes to increased public trust, enhancing the company's image and brand value.
In Hong Kong, undergoing auditing is a crucial undertaking. Therefore, it is essential to emphasize auditing work and choose a legitimate, professional, and reliable auditing company.
Where to Find a Professional Accounting Firm for Your Auditing Needs?
The above content is provided for reference only. If you have any inquiries about company secretarial matters or wish to consult on other accounting issues, please feel free to click the button below to contact us: