Changing Directors in a Limited Company: How to Change Directors in a Hong Kong Limited Company and What to Do When a Director Resigns?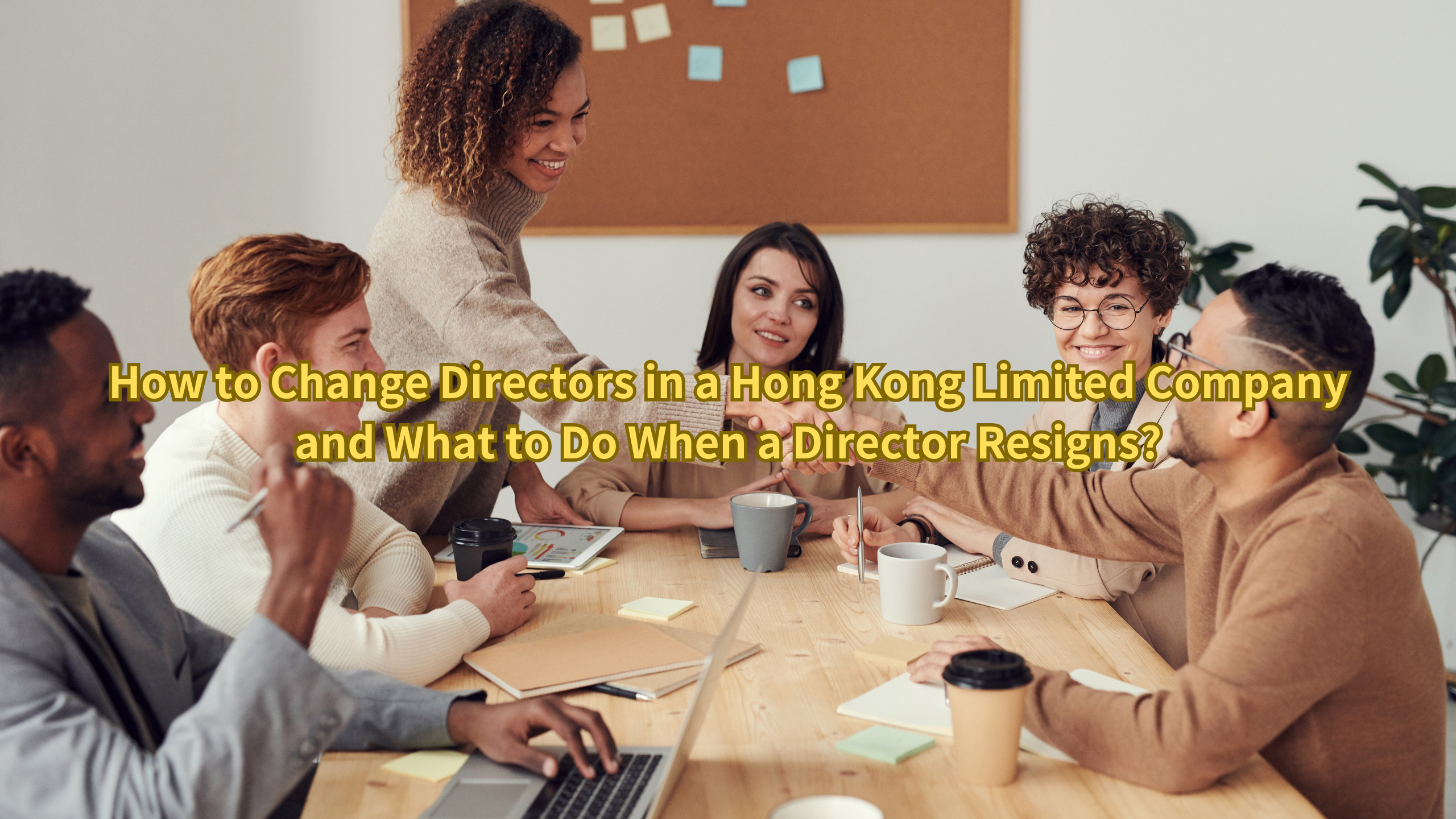 Operating a limited company, changes in directors are common. Whether you are the company owner or a director, it's important to understand the procedures and processes involved in changing directors in a limited company to ensure the company continues to operate legally. Let's take a look at how director changes are carried out in a Hong Kong limited company and what to do when a director resigns.
Number of Directors and Qualifications
According to the Hong Kong Companies Ordinance (Cap. 622), a private company limited by shares must have at least one natural person serving as a director. If a company has only one director, that director cannot simultaneously hold the position of company secretary. However, for public listed companies or guarantee companies, at least two directors are required. Unless the company's articles of association specify otherwise, there is no specific limit on the number of directors in a limited company.
The qualifications for directors are relatively broad, and both natural persons and corporate entities can serve as company directors. It is not a requirement for directors to be residents of Hong Kong, and individuals from anywhere can serve as company directors. However, guarantee companies only accept natural persons as directors and do not allow corporate entities to hold director positions.
Procedure for Director Changes
When a company needs to make changes to its directors, it should follow the following steps:
1.Meeting and Decision-Making: Firstly, the company's board of directors should discuss the director changes, identify the candidates for new directors, and prepare the relevant documents and forms. Schedule a board meeting to formally pass the resolution for appointment or resignation. This must be done in accordance with the requirements of the company's articles of association.
2.Fill Out Forms: Depending on whether the director change is an appointment or resignation, fill out the appropriate forms. In Hong Kong, you would use the ND2A form to notify the Companies Registry.
3.Submit Notification: After completing the forms, you must submit the notification to the Companies Registry within 15 days.
4.Update the Director Register: Finally, don't forget to update the director register to ensure that the company's information is up to date.
Procedure for Director Resignation
If a director decides to resign, they must submit a resignation notice to the Companies Registry in accordance with the requirements of the Companies Ordinance.
The notice should include details about the company's articles of association or any agreements made with the company regarding matters related to director resignations. It should specify whether there are any provisions in place that require notification of director resignations and whether the notice is being given in compliance with those provisions.
Director changes in a company can be a common occurrence in its management, but it needs to be done following legal procedures to ensure the company operates in compliance with the law. If you find the above steps too cumbersome and are looking for professional accounting services to assist you, feel free to consult with us.
The above content is provided for reference only. If you have any inquiries about company secretarial matters or wish to consult on other accounting issues, please feel free to click the button below to contact us: