What Is a Company Green Box?
What's Inside the Company Green Box?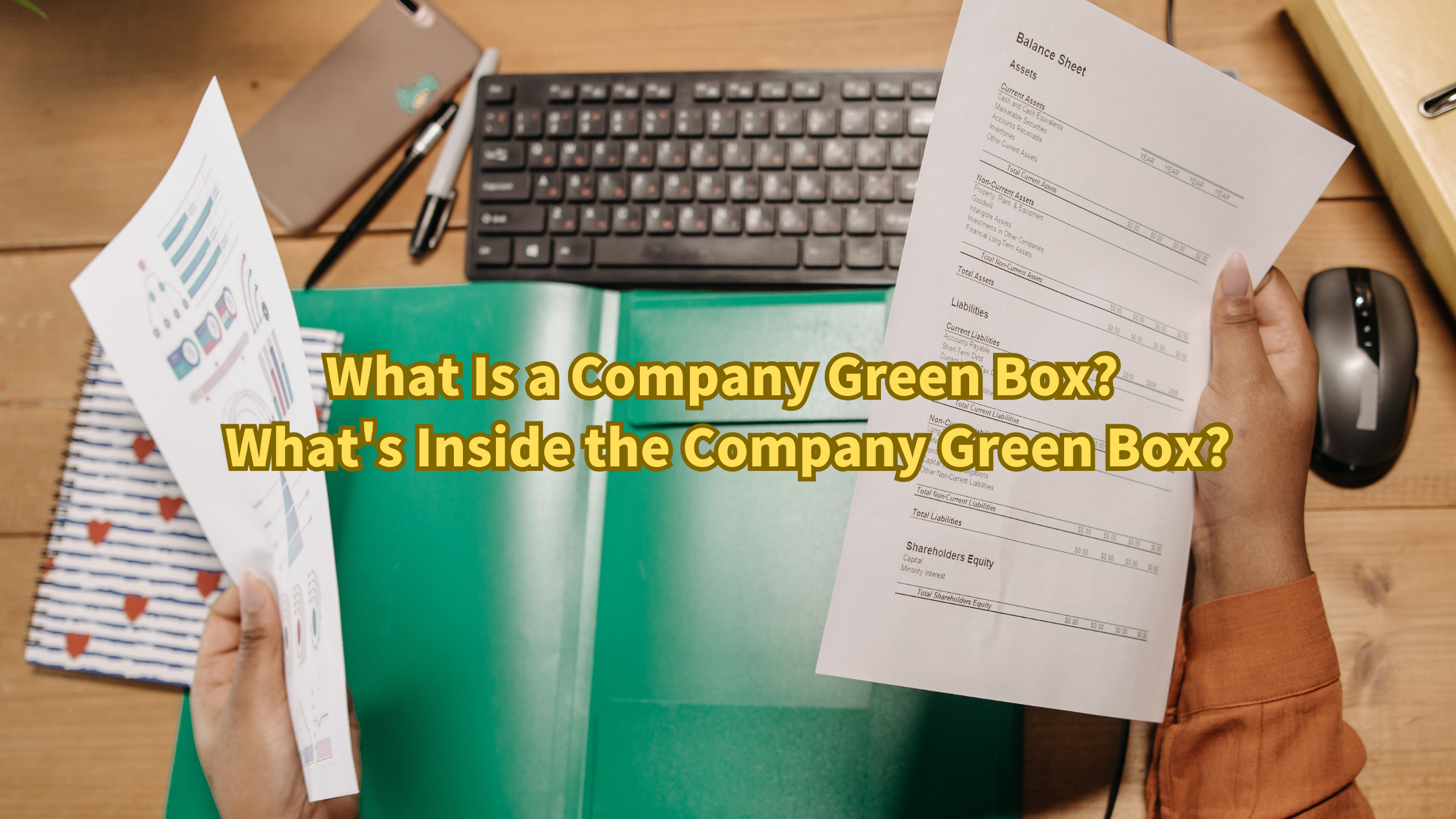 When you establish a limited company in Hong Kong, you typically receive a special green box known as the "Company Green Box." This green box contains essential documents and seals. In this article, we will share information about the contents and uses of the green box.
In Hong Kong, corporate service providers often provide their clients with such green box sets. This green box is, in fact, a green document box that contains a series of legal documents and seals necessary for the establishment and operation of a company. It is created upon the registration of your company and plays a crucial role in ensuring the lawful operation of your company.
With this green box, your company will possess formal legal documents and articles that not only ensure compliance with the law but also help build customer trust and business reputation. So, let's delve deeper into what's inside the company green box and the practical uses of these documents and seals.
These are the legal guidelines for your company, detailing the internal rules of operation. This includes share allocation, director authority, shareholder meeting procedures, and more. The Articles of Association ensure that the company operates within the legal framework and also provide organizational transparency.
The Company Has Three Seals: Common Seal, Signature Chop, Circular Chop
The company's Common Seal, sometimes referred to as the "corporate seal," is the official seal of the company. It plays a crucial role in the signing of important legal documents and contracts. In some cases, the law even mandates the use of the company's Common Seal.
The Signature Chop, also known as the "signature stamp," is typically rectangular in shape. It is primarily used for formal document signings in company affairs, including banking matters (cheques, remittance forms, withdrawal forms, transfer forms), and internal company documents.
The Circular Chop, also known as the "small circular seal," is a round stamp used for document endorsements and routine tasks such as signing for the receipt of certain documents.
The Share Certificate is evidence of a shareholder's ownership of company shares. It confirms ownership details, typically including the number and class of shares held.
These records contain all essential company information, such as lists of directors and shareholders, minutes of board and shareholder meetings, company secretary details, and more. Any changes to the company must be recorded in these records.
Business Registration Certificate/ Certificate of Incorporation
These certificates serve as official proof of the company's existence and are widely used in business and legal transactions. The Business Registration Certificate (commonly referred to as "BR") confirms that your company is registered and legally operating. It needs to be renewed annually. The Certificate of Incorporation (commonly referred to as "CI") verifies the official registration location and date of the company. It doesn't require annual renewal but should be securely maintained as an essential document.
The company green box is a crucial part of your company's operation, and the documents and seals within it are essential in legal and business activities. Therefore, please ensure the proper storage of your company green box, making sure it's easily accessible when needed. If you need to order a company green box or company seals, feel free to contact us at any time.
The above content is provided for reference only. If you have any inquiries about company secretarial matters or wish to consult on other accounting issues, please feel free to click the button below to contact us: