Opening a Corporate Bank Account: Is it Difficult?
How to Proceed?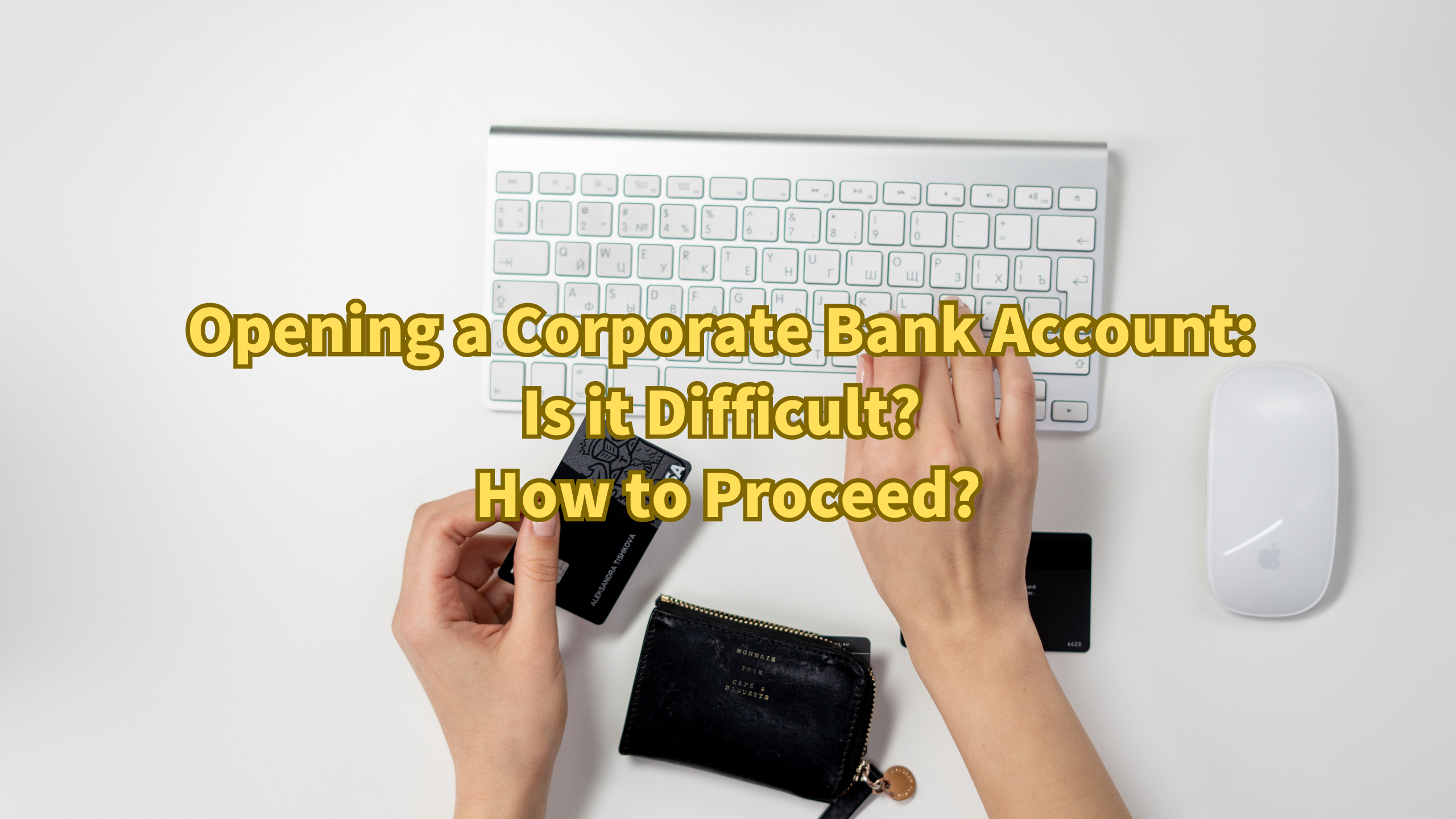 For those who are just starting out and considering entrepreneurship, opening a company bank account can indeed pose as the first major challenge you encounter. Many might still recall the events of 2012 when several renowned international banks faced allegations of money laundering, leading to a major scandal. In response to avoid similar incidents, banks started tightening their scrutiny and imposing higher requirements on new applications for business accounts, making this step particularly challenging for startups and small and medium-sized enterprises.
Certain banks adopted a more cautious account-opening policy, demanding applicants to provide extensive documentation, including lease agreements and recommendation letters. This situation left many entrepreneurs frustrated – they had succeeded in establishing their businesses, yet faced obstacles in smoothly opening bank accounts. Some were even compelled to use personal accounts for receiving payments, leading to accounting complications and unnecessary risks.
While opening a bank account has become significantly more stringent than before, understanding the bank's requirements and principles reveals that the actual process might not be as difficult as people imagine. Though specific requirements can vary slightly among different banks, the overall process remains largely similar. Here is a general checklist for opening a company bank account:
Checklist for Opening a Company Bank Account
● Business Registration Certificate (BR) and Certificate of Incorporation (CI) (for limited companies)
● Business Registration Certificate (BR) and Extract of Information from the Business Registration Office (FORM 1(a)/FORM1(c)) (for unlimited companies)
● Identification and address proof for shareholders, directors, and authorized signatories
● Company background, including the source of funds, relevant industry experience, and reason for establishment
● Company business plan (if not yet operational)
● Company website or product listing information (especially applicable to e-commerce)
The purpose of the bank's scrutiny is to ensure the legitimacy of the company account and prevent its misuse for illegal activities such as money laundering. However, we have noticed that many entrepreneurs fail to adequately prepare the necessary documents when opening a company account, or they respond casually to questions from bank staff. This often raises suspicions about the authenticity of the company's business, leading to the rejection of the account opening application.
We recommend thoroughly understanding the account opening requirements of different banks and consulting with them before proceeding to open an account, as this can save time. If you have any doubts about the account opening process, you can also consult with us; we are more than willing to provide assistance!
When opening a bank account, you need to undergo KYC (Know Your Customer) verification. What is KYC?
KYC, which stands for "Know Your Customer," refers to the practice of understanding your customers. When banks conduct an account opening review, they aim to ensure the legitimate use of the account by understanding the customer's background and business, thereby preventing illegal activities. As long as all facts are reasonable and well-supported by evidence, and there is no reason for suspicion, the application for opening a bank account by entrepreneurs generally proceeds smoothly.
Higher Success Rate in Opening an Account through Professional Secretary Companies
We have noticed that sometimes entrepreneurs, despite being well-prepared, still encounter difficulties during the bank account opening process. How can this be resolved?
This is where the expertise of secretary companies comes into play! Secretary companies often maintain close relationships with bank relationship managers and provide professional advice and guidance in accordance with anti-money laundering regulations. This enables entrepreneurs to open bank accounts more smoothly and save time.
At City AI Accounting, we also offer professional secretary services to assist in opening company accounts. Feel free to consult with us.
The above content is provided for reference only. If you have any inquiries about company secretarial matters or wish to consult on other accounting issues, please feel free to click the button below to contact us: